From enjoying the Grand National to spring cleaning and St George's Day, Jan Millward shares her busy schedule for April…
First of all – we are getting there! Winter is finally behind us and we are slowly coming out of what has been a long and tedious lockdown for so many of us.
Easter (2nd-4th April)
There are some important dates in the activity coordinator's calendar this month, with 2nd April being Good Friday and 4th April being Easter Sunday. Not only is this is an important religious festival for Christians, it is also a good excuse to make chocolate nests and run Easter egg hunts and competitions.
Good Friday is the day we traditionally eat hot cross buns, but why not also do some cake decorating, and have a go at icing little cakes with a smiley face (happy buns!).
If you have a large Christian community in your home, try decorating with a simple wooden cross with flowers on Easter Sunday, and running a simple Easter service with hymns and an Easter reading.
Grand National (10th April)
Make a day of the Grand National by organising a posh picnic and inviting those who want to watch it to get together to cheer on their favourites. You could also arrange a sweepstake if you have enough people interested.
Make little sandwiches and sausages rolls, and name the food with racing terms, such as Cheltenham Cakes, Aintree Angel Cake, Stirrup Sandwiches, Over the Sticks Cheese Straws. Use your imagination! Serve a glass of Winner's Fruit Punch with it too – combine orange juice and sparkling water, with a selection of diced mixed fruit, and garnish with sprigs of mint.
Print off pictures of horses and racing scenes to chat about, and ask staff and residents with links to horses to bring in memorabilia and nostalgia items, such as grooming kits, horseshoes and rosettes.
Racing Reminiscence – use these talking points to generate some discussion: Lester Piggott, Desert Orchid, Arkle, Red Rum, Shergar, The Queen's horses, The Epsom, The Derby, The Leger, odds-on favourite, colours, weigh-in, also-ran, over the sticks, the going: good to firm, furlong, the post, photo finish, blinkers, bookies, ticket tote, dark horse, each way, handicap, hurdles, yard, trainer, jockeys.
The Queen's Birthday (21st April)
While her official birthday is in June, the Queen will be 95 on 21st April. Most of the pageantry happens in June, but there's nothing stopping you celebrating on this day too – with some bunting and a royal tea of scones and cakes.
St George's Day (23rd April)
Make some simple red paper roses for St George's Day. Cut out 10 rectangles of tissue paper per rose. Secure in the centre with a pipe cleaner. Fluff up the sheets of paper, one at a time, towards the middle until you have a flower.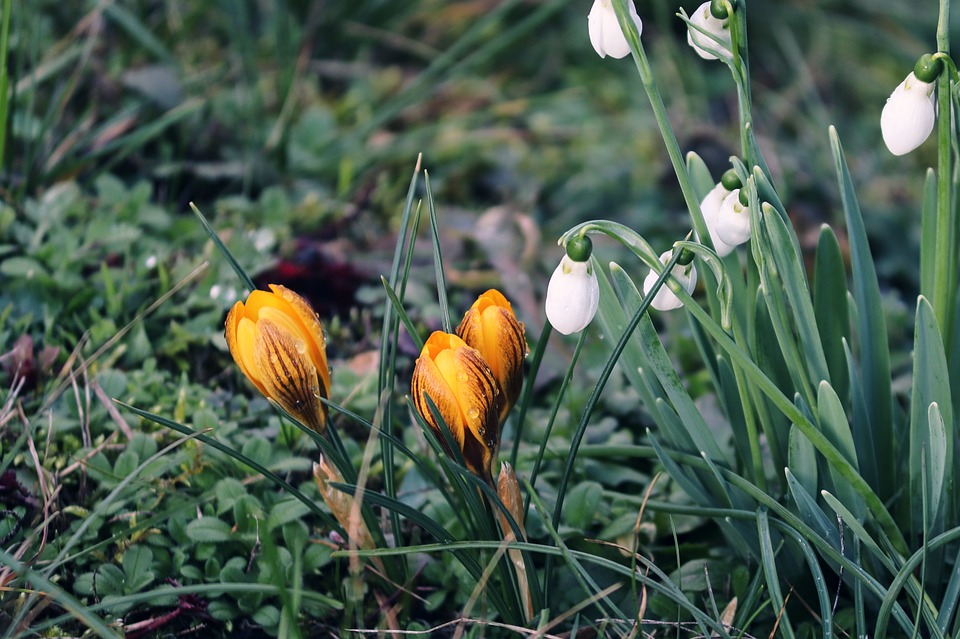 SEASONAL ACTIVITIES
Daily Life Tasks – Spring cleaning, washing cushion covers, polishing brass, weeding and gentle digging, sweeping outside, painting the garden shed.
Sensory Ideas – Invest in some beanie animals and sensory eggs that can be squeezed and moulded. Or you could make some pom-poms and spray them lightly with different scents such as lavender.
Gardening – This month is ideal for starting off plants indoors. Try growing tomatoes and peppers from seed. Simply harvest the seeds from some peppers and tomatoes, and allow the seeds to dry on a windowsill. Then plant in seed trays and keep indoors or in a greenhouse.